15 June 2022
What insurance do I need for my design business?
In the first of an ongoing series of guest articles for the Mark Philmore spoke to the Chartered Society of Designers, about the insurance you need for a design business and things to be aware of when starting out.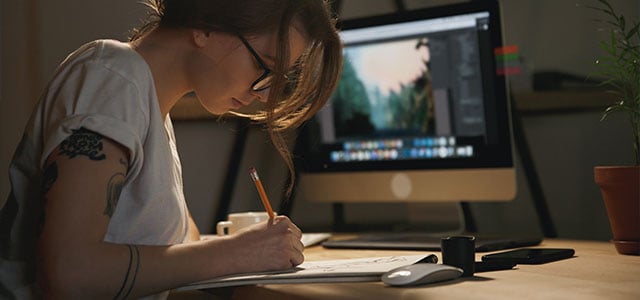 Why do designers need insurance?
Nobody gets into design to run a business, they do it for the love of being creative and seeing a seedling of an idea flourish into something beautiful – whilst getting paid for it.
However, dealing with the admin side, like accounts and insurance, isn't everybody's favourite part of freelancing. Working for yourself does mean you accept a level of risk when taking on projects, which ultimately means you have a responsibility to your client and yourself to put things right should they go wrong.
Whilst we don't want to be negative, mistakes do happen, and that is where the majority of the risk is when starting your business.
Think of typos spotted too late or designing to the incorrect product dimensions. Then there are copyright infringement claims that designers are vulnerable to. And there's the responsibility of delivering work on time and meeting client expectations.
If an issue does arise that you cannot resolve, and some form of compensation is paid to put nasty situations to bed, your insurance may be able to assist.
Note: if you are employed by a company it is likely that your employer will carry suitable insurance coverage, so you don't need to worry.
What covers should you consider for your design business
Every business is different, so you should speak to one of our specialists who can help you get the insurance protection you need. In the meantime, the following gives a brief summary of some of the most pertinent insurance covers for designers starting a new business.
Professional Indemnity Insurance for designers – provides insurance cover in case you get something wrong in your work or fail to deliver the expected results.
Public Liability Insurance – covers your legal liability for accidental injury to third parties or damage to their property.
Business and Office equipment insurance – provides cover in case your office and/or IT equipment is lost, stolen or damaged.
Products Liability Insurance – if you are a product designer, this covers your legal liability for accidental injury to third parties or damage to their property as a consequence of Products sold, manufactured or supplied during the course of your business including prototypes.
As your business grows and your projects become varied, you should also consider:
Employer's Liability Insurance – if you have employees or establish a limited company with 2 or more Directors that are not related, you will probably have to put in place Employer's Liability Insurance.
Directors' & Officers' Liability Insurance – covers your personal legal liability in respect of your managerial and governance responsibilities in your capacity as a Director.
Cyber Insurance - Third party costs for which you are liable in respect of negligent release of personally identifiable information or where you are deemed responsible for of the spread malicious malware. Your own costs to reconstitute IT systems, loss of profits or your own monies following an attack. Costs and fines and penalties in relation to a regulatory investigation.
Intellectual Property Insurance - Your costs and the costs of a third party including damages if indicated for which you are liable following an Intellectual Property Infringement