4 May 2022
Spring 2022 Bulletin for CAAV Members… RICS Consultation
Following on from the topic covered in our Winter newsletter, here we provide a little comment around the RICS' 'PII Market Consultation' undertaken in recent months; you may have been asked for your views by the RICS and have likely been sent details of the Consultation document upon its completion and which invited further comment.
See https://www.rics.org/uk/news-insight/latest-news/news-opinion/rics-seeking-views-on-pii-market-in-the-uk/.
The review document does accurately set out many of the problems the wider Surveyors' sector faces to varying degrees in terms of PII.
It might be argued that there is a little 'doom and gloom' within the document and some of the solutions to be considered from hereon do point to the fact that many Surveying practices will have experienced some real difficulties here.

However, we would like to emphasise that, with its focus on the agricultural/rural sector specifically, the CAAV Members' PII facility continues to work well as indeed it has done since the onset of the hard PII market around 2018. Hopefully, those practices currently insured on this facility will testify to that.
Our message therefore to those of you concerned about the PII implications for their practice is; Don't Panic!
We do ask specific questions around your work splits, fee income, methodology, valuations etc. and which may differ from the norm (i.e. beyond this facility), though the generic approach to the wider sector adopted by Insurers can be and often is, part of the problem. It may mean a little more work for you initially if not already insured on the facility, but we would stress that the information we seek is intended to highlight those agricultural/rural disciplines in which you specialise and which can thus be underwritten with due consideration.
Some firms have endured a difficult period but for those insuring on this specialist facility, whilst the facility is not of course immune to the problems seen elsewhere, wider cover and competitive pricing have continued to be available.
Should you wish to investigate the purchase of a more specific PII cover relating to the professional activities contact us.
---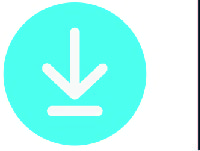 DOWNLOAD